Republicans really just care about one thing: Making America White Again
Sep. 7, 2017 3:19 pm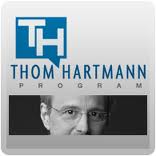 If Republicans were honest -- which they're not -- they'd come out and admit it: when it comes right down to it, their immigration plan is really just "Make America White Again".

"Congress now has 6 months to legalize DACA (something the Obama Administration was unable to do). If they can't, I will revisit this issue!"
Even as Donald Trump says he'll "revisit" his DACA decision if Congress can't come up with an alternative - the White House itself is saying that Dreamers should prepare for deportation.

According to the administration's official talking points - "The Department of Homeland Security urges DACA recipients to use the time remaining on their work authorizations to prepare for and arrange their departure from the United States." Many Dreamers will now have to live in the shadows - something Iowa Congressmen Steve King is totally fine with.
Kasie Hunt: "Where should all these kids go, sir?"

Steve King: "They came here to live in the shadows, and we're not denying them that opportunity to live in the shadows."
Right. If these 800,000 young Dreamers were predominantly white instead of people of color, there is no way they'd be treated this callously. Why don't Republicans just come out and admit that their immigration policy is "Make America White Again"?