What's Compassionate About Kicking 800,000 Young People Out Of The One Country They've Ever Really Called Home?
Sep. 6, 2017 2:47 pm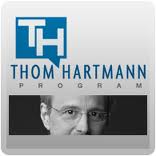 Eight months into a presidency chock full of cruel and callous decisions, Donald Trump might have just made his most cruel and callous decision yet.

Protesters took the streets in Washington, DC and across the country yesterday after the Trump administration officially announced the end of DACA.

DACA - better known as the "dreamer program" - was created by President Obama and allows undocumented immigrants who were brought to this country as children to stay and legally work in the US, the only country they've ever really known.

Under Trump's plan, Congress will have 6 months to come up with an alternative to DACA, after which time the program will expire - putting 800,000 immigrants at risk of being deported.

Attorney General Jeff Sessions called the repeal of DACA "compassionate":
"We are a people of compassion and we are a people of law. But there is nothing compassionate about the failure to enforce immigration laws.

Enforcing the law saves lives, protects communities and taxpayers, and prevents human suffering. Failure to enforce the laws in the past has put our nation at risk of crime, violence and even terrorism.

The compassionate thing is to end the lawlessness, enforce our laws, and, if Congress chooses to make changes to those laws, to do so through the process set forth by our Founders in a way that advances the interest of the nation."
Under what possible definition of the word "compassionate" is it "compassionate" to throw 800,000 people out of the only country they've ever called home?