Is this the America You wanted?
Oct. 30, 2017 2:59 pm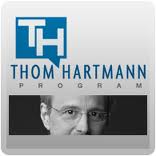 In New Mexico they are coming up with new standards for their textbooks. These are based on what are called the Next Generation Science Standards but the New Mexicans would like to make some changes to the Next Generation Science Standards which is a set of standards at a federal level.

Sixty scientists associated with Los Alamos National Laboratories are really fried about this. They took out a full-page ad in the Santa Fe paper of record - the New Mexican - and they said there's absolutely no scientific rationale for weakening the treatment of these subjects in New Mexico K through 12 education.

What are the subjects? What is it that New Mexico is doing that has 60 of the state's top scientists buying a full-page ad of the biggest newspaper in the state?


Well, every place where there are standards in government documents that refer to global temperatures, the words 'rise' or 'change' have been replaced with the word 'fluctuations'.

No more talk about climate change. No more talk about temperature rise or global climate. It's all fluctuations, number one.


Number two, where in the science texts it points out that the Earth's rocks have been dated, the earth itself has been dated, to an age of around five billion years - 4.6 billion to be precise - they delete that 4.6 billion and replace it with the phrase geologic history.

Why? Because there may be some bizarre cultists out there who believe the world is only 6,000 years old and the Republicans want to pander to them.


And finally, a standard dealing with the process of evolution - this is from Stephen Sawchuk over at Education Week: Curriculum Matters - deletes that word entirely.

The word 'evolution' has been removed, or they're proposing to remove it, entirely from the text books of New Mexico students:
"A standard dealing with the process of evolution deletes that word entirely, replacing it with a standard that asks students to construct an explanation based on evidence that biological diversity is 'influenced by' things like competition for limited resources, the proliferation of organisms that are better equipped to survive, and genetic variations in species."
In other words, the core organizing principles of evolution, we'll acknowledge a few of those, but we can't use the word evolution because there's these people who call themselves Christian fundamentalists who apparently know nothing about the teachings of Jesus that do not want you to be teaching science in the New Mexico schools.

West Virginia is flirting with this, and Wyoming as well:
"West Virginia also softened standards about global climate change. Wyoming also flirted with some changes before adopting its own set of science standards rather than the NGSS; its final set asks students to consider "positives and negatives" of temperature change.
What are the positives? The disruption of governments? I don't know.
"And South Dakota, among other changes, also deleted the standard referencing the age of the Earth."
We don't need to know how old the Earth is.

We don't need to know civics.

We don't need to know science.

We're stupid Americans, right?

Where do we go with this?

I mean, what kind of country are they trying to turn us into?