GOP Tax Myth & Junk Economics
Oct. 18, 2017 2:52 pm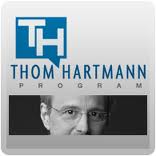 If there's one thing all Republican politicians are really good at, it's straight-up lying through their teeth about how their tax cuts for the rich are actually tax cuts for the middle-class.

Reagan did it, George W. Bush did it, and now that he's officially unveiled his own so-called tax reform plan, Donald Trump is doing it, too.

"We're going to cut taxes for the middle class, make the tax code simpler and more fair for everyday Americans. And we are going to bring back the jobs and wealth that have left our country and most people thought left our country for good."
This just a flat-out not true.

Populist rhetoric aside, the people who are going to actually benefit from Donald Trump's tax plan are the same people who've benefitted from every single Republican tax-cut plan ever: people like Trump and his kids -- the oligarchs.

Is the Republican tax reform plan just an excuse for Donald Trump to give himself, his family, and the oligarch billionaires in his cabinet a tax break?