Thanks To GOP - 9 Million Children In Danger
Oct. 13, 2017 2:25 pm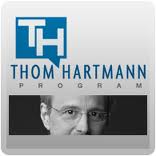 Republicans failed to repeal Obamacare - but they still might succeed in throwing the healthcare system into chaos.

Even though it had been on their calendar for months, Congress did nothing about the deadline for reauthorizing the popular federal Children's Healthcare Insurance Program or CHIP which expired September 30.

And nearly two weeks have passed since without action.

Nine million kids depend on CHIP to get coverage.

Isn't this a perfect example of why we need to scrap our patchwork system once and for all and replace it with Medicare for All?
Comments