What the CBO and FDR have to say about the Republican tax plan
Nov. 13, 2017 3:43 pm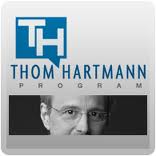 The Congressional Budget Office has scored the Republican Tax scam.

This is fascinating.

The CBO, this is an independent, non-partisan agency that was created by Congress to be able to independently and without partisan bias determine the financial consequences of any particular piece of legislation that is being proposed by any party, including independents, in the United States Congress.

And so the Republicans submitted their tax plan to the CBO and the CBO came back with their score and they say that the Republican tax plan, by blowing a $1.7 trillion dollar hole in the budget of the United States of America, would raise our public debt to GDP ratio to 97.1%. In other words, over 90% of all economic activity in the United States is equal to the amount of debt that the United States has. By 2027.

And that would bring the debt to GDP ratio back to where it was in 1946. 1946 was the first year after the war. We were massively in debt in 1946. We had the World War II debt. It was the highest debt we've ever had in our history, arguably other than maybe fighting the revolutionary war, but we weren't a 'we' then.

This is amazing. And the Republicans like to go around and say, "we're the party of fiscal responsibility', which may be defined as having a balanced budget, so that the government can't loan money to people, the banks should be able to.

But the Republicans are so committed to paying off their donors. As Republican congressman Chris Collins said, "My donors are basically saying, 'Get it done or don't ever call me again.'"

So let's talk about tax.

Franklin Roosevelt had some very specific thoughts on tax. Let me share some of these with you...
"A number of my friends who belong in the very high upper brackets have suggested to me, on several occasions, that if I am reelected president they will have to move to some other nation because of high taxes here. Now I will miss them very much."
See, this is when people knew what was going on.
"If they go they will soon come back."
I think so too, especially if we keep building infrastructure.
"For a year or two of paying taxes in almost any other country in the world will make them yearn once more for the good old taxes of the U.S.A."
Yes, well, I'm not sure about that any more but that's an excellent point, Mr. Roosevelt. How about some more information here?
"Taxes, after all, are the dues that we pay for the privileges of membership in an organized society. As society becomes more civilized, Government - national, state and local - is called on to assume more obligations to its citizens. The privileges of membership in a civilized society have vastly increased in modern times. But I am afraid we have many who still do not recognize their advantages and want to avoid paying their dues."
Certainly it seems that things are not changing, here. Franklin Roosevelt again, talking about these things...
"On the one hand, there has been the vast majority of our citizens who believed that the benefits of democracy should be extended and who were willing to pay their fair share to extend them. And on the other hand, there has been a small, but powerful group which has fought the extension of these benefits, because it did not want to pay a fair share of their cost."
This guy is knocking them out of the park, and he's dead!
"Taxes shall be levied according to ability to pay. That is the only American principle."
Yeah. No, the Republicans are saying it shouldn't be according to ability to pay, it should be no taxes, right? That's their thing, 'we don't want no stinking taxes' because they don't want to pay for their country.
"We fought the World War; and it cost us twenty-five billion dollars in three years to win it. We borrowed to fight that war. A Democratic Administration provided sufficient taxes to pay off the entire war debt within ten or fifteen years. Those taxes had been levied according to ability to pay. But the succeeding Republican Administration did not believe in that principle, and there was a reason. They had political debts to those who sat at their elbows. To pay those political debts, they reduced the taxes of their friends in the higher brackets and left the national debt to be paid by later generations."
That's exactly what they're doing right now. What he's talking about is exactly what the Republicans are all about. This is incredible.