July 11-13: At Netroots Nation

The Hidden History of Guns and the 2nd Amendment Book Tour Is Coming...
Thursday, June 6: NEW YORK, NY

7:30pm
Location: The Strand (2nd floor), 828 Broadway, NYC
Monday, June 10: WASHINGTON, DC

6:30pm
Location: Busboys and Poets, 450 K St NW, Washington, DC
Wednesday, June 12: PORTLAND, OR

7:30pm
Location: Powell's, 1005 W Burnside St., Portland
Sunday, June 23: SEATTLE, WA

7:30pm
Location: Town Hall, 1119 8th Ave, Seattle (West Entrance) w/Elliott Bay Book Company
Tuesday, June 25: SAN FRANCISCO, CA

7:00pm
Location: First Church, 2345 Channing Way, Berkeley w/The Booksmith
Friday, June 28: CHICAGO, IL

7:00pm
Location: Frugal Muse, 7511 Lemont Rd. #146 (Chestnut Court Shopping Center), Darien
Saturday, June 29: MINNEAPOLIS, MN

7:00pm
Location: Common Good Books, 38 S. Snelling Ave, St. Paul
Friday, July 12: Philadelphia, PA 4:15pm - At Netroots Nation
Location: PA Convention Center, 1101 Arch Street, Philadelphia, PA
Become a Thom Supporter- Click the Patreon button
Net Neutrality RIP: Essential Parts of America's DNA - Independence and Privacy - Are About to Be Destroyed
Dec. 4, 2017 3:51 pm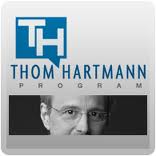 It's a way bigger deal than the way the internet works.


Without network neutrality - the ability of individual citizens to get and share the information they want with a modicum of privacy and anonymity - the American Revolution wouldn't have happened. Maybe that's why the Trump administration wants to kill net neutrality now.


The flyer from "Rusticus" appeared on trees all over the community one morning in the Boston autumn of 1773:
"Are we in like Manner to be given up to the Disposal of the East India Company, who have now the Assurance, to step forth in Aid of the Minister, to execute his Plan, of enslaving America? Their Conduct in Asia, for some Years past, has given simple Proof, how little they regard the Laws of Nations, the Rights, Liberties, or Lives of Men.



"They have levied War, excited Rebellions, dethroned lawful Princes, and sacrificed Millions for the Sake of Gain. The Revenues of Mighty Kingdoms have centered in their Coffers. And these not being sufficient to glut their Avarice, they have, by the most unparalleled Barbarities, Extortions, and Monopolies, stripped the miserable Inhabitants of their Property, and reduced whole Provinces to Indigence and Ruin.



"Fifteen hundred Thousands, it is said, perished by Famine in one Year, not because the Earth denied its Fruits; but [because] this Company and their Servants engulfed all the Necessaries of Life, and set them at so high a Rate that the poor could not purchase them.



"Resolve therefore, nobly resolve, and publish to the World your Resolutions, that no Man will receive the Tea, no Man will let his Stores, or suffer the Vessel that brings it to moor at his Wharf, and that if any Person assists at unloading, landing, or storing it, he shall ever after be deemed an Enemy to his Country, and never be employed by his Fellow Citizens."
That flyer, in part, kicked off the first big event of what eventually came to be known as the American Revolution. Today we call the 1773 rebellion the Boston Tea Party (although for the first 50 years after it happened, it was simply known as "that incident in Boston Harbor"). But if the British of the day had been able to suppress the colonists' free speech and anonymity, the USA might still be part of the UK


You can arguably draw a direct line from Rusticus' flyer to both the creation of our independing nation, and to the First Amendment, because Rusticus' flyer was an important part of the "free and independent press" of the day.


Today that role is filled in large part by the internet. Instead of running around in the dead of night nailing flyers to trees, people now post their political missives to blogs and Twitter feeds, and those very posts, in overwhelming numbers, led former FCC chairman Tom Wheeler to put net neutrality into law via Title II of the Telecommunications Act. Arguably, they also led to lots of political upheaval over the past few years, ranging from the Bernie Sanders phenomenon to the election (and impeachment investigations) of Donald Trump.


Consider how differently the Boston Tea Party and the American Revolution might have gone down if the East India Company owned the right to regulate and censor all pamphlets before or immediately after they were put up. Or if the EI Company were able to track with great precision who posted a notice, when and where.


That's what the big internet service providers want to do with you and me.


Read more here.