Who You Gonna Call.... Koch Busters!
Dec. 7, 2017 3:48 pm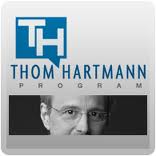 Let me just give you some names.

The House Speaker Paul Ryan, the Republican, and Nancy Pelosi get to appoint conferees, people who are going to be on the conference committee for the Republican tax scam.

So here are the conferees. These are the people who are going to decide the fate of this legislation, and if any of these people are representing you, well actually, these people are now representing all of us. So arguable anybody in America should be able to essentially lobby - register their opinion - with every single one of these members.

On the Republican side, the people who are appointed by Paul Ryan, it's:

Kevin Brady of Texas,
Devin Nunes of California - and I would think that Devin Nunes would be very vulnerable because California's going to take a huge hit from the loss if the deductibility of state and local taxes, the so-called SALT tax, he's a big one to call,
Peter Roskam of Illinois - Illinois has a state sales tax, he's probably vulnerable,
Diane Black of Tennessee,
Kristi Noem of South Dakota,
Rob Bishop of Utah,
Don Young of Alaska,
Greg Walden of Oregon - Oregon will take a huge hit, Oregon has a healthy income tax I can tell you, having lived there and living there now more-or-less,
and John Shimkus of Illinois.
So those are the Republican conference committee people who are going to be rewriting this legislation.

The Democrats appointed by Nancy Pelosi - you can call them and encourage them, they're going to fight the good fight - are:

Richard Neal of Massachusetts,
Sander Levin of Michigan,
Lloyd Doggett of Texas,
Raúl Grijalva of Arizona who is amazing - he and Mark Pocan are the co-chairs of the Congressional Progressive Caucus,
and Kathy Castor of Florida.
And then over at Social Security Works on their page on Facebook, they've got this thing "Stop the GOP Tax Plan: These 36 Republican Representatives are key to stopping the GOP Tax Scam."

Call them now, and I'll just give you the list. If you hear a name that represents you, call these guys.

Tom McClintock (Calif.),
Jeff Denham (Calif.),
David Valadao (Calif.),
Steve Knight (Calif.),
Ed Royce (Calif.),
Mimi Walters (Calif.),
Dana Rohrabacher (Calif.),
Darrell Issa (Calif.),
Mike Coffman (Colo.),
Carlos Curbelo (Fla.),
Lleana Ros-Lehtinen (Fla.),
Rod Blum (Iowa),
Bruce Poliquin (Maine),
Walter Jones (N.C.),
Frank LoBiondo (N.J.),
Chris Smith (N.J.),
Leonard Lance (N.J.),
Rodney Frelinghuysen (N.J.),
Lee Zeldin (N.Y.),
Peter King (N.Y.),
Dan Donovan (N.Y.),
John Faso (N.Y.),
Elise Stefanik (N.Y.),
Claudia Tenney (N.Y.),
Tom Reed (N.Y.),
John Katko (N.Y.),
Michael Turner (Ohio),
David Joyce (Ohio),
Ryan Costello (Pa.),
Patrick Meehan (Pa.),
Brian Fitzpatrick (Pa.),
Charlie Dent (Pa.),
Will Hurd (Texas),
Barbara Comstock (Va.),
Jaime Herrera Beutler (Wash.), and
Dave Reichert (Wash.).
So that's your list.

Start calling.