Thom Hartmann: Time to Overthrow Our Rulers
Jan. 8, 2018 3:25 pm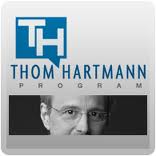 Is it time to bring a monarchy to the United States? Or is it time to end one?

The New York Times recently ran a fascinating article by Leslie Wayne putting forth arguments from the International Monarchist League. Summarizing them, Wayne wrote, "Their core arguments: Countries with monarchies are better off because royal families act as a unifying force and a powerful symbol; monarchies rise above politics; and nations with royalty are generally richer and more stable."

What the author misses is that we already have an aristocracy here in the United States: rule by the rich. In fact, much of American history is the story of the battle between the interests of the "general welfare" of our citizens, and the interests of the #MorbidlyRich.

Here's where we are right now:

Read more here.