Jan. 4, 2018 8:18 am
Congressman Mark Pocan (D-WI, 2nd District): Mid-day with Mark
Could Paranoid & Delusional Trump Lead to the End of all Life from a Nuclear Winter?
Charles Sauer, The Market Institute, Profit Motive: What Drives the Things We Do: We Broke Up Theaters, Gas Stations & TV Networks - Isn't It Time to Break Up Internet Monopolies?
Should Progressives Fight for a Federal Jobs Guarantee or Universal Basic Income?

"

What Sounds Better To You - Guaranteed Basic Income Or Federal Job Guarantee?

". That's the headline that Yves Smith posted over at Naked Capitalism last week and it's a reprint of an article by Howie Klein that was originally published over at

Down With Tyranny!

and it's a take-off on a year old piece in

Jacobin

magazine,

Why We Need a Federal Job Guarantee

. And at the beginning you've got basically raw capitalism, an economic system where those with capital basically own the system. It's a neo-feudal system. It's a reinvention of a form of economics and politics that ruled Europe and Asia and South America for millennia.

And this is the modern version of it: at-will employment, the right to work for less states, the employer has all the power, the employee has no power. That's the starting point, and that's where we were when we started the Republic.

And then unions rose and workers demanded rights and citizens demanded regulations to protect themselves from being poisoned by big companies or being robbed by big companies, etc. And then we went from a raw capitalism to regulated capitalism, which seems like a good first step.

And now there's two steps beyond that. What do you do when capitalism itself starts to fail? At least in this context, the 'capitalism = jobs' formula.

Because what is happening increasingly in this era of monopoly or oligopoly - a small number of very large corporations owning everything from our media, to our food supply, to everything else - is that we're seeing this extraordinary concentration of power.

They're using that power to reduce our wages, reduce our benefits and make us all poorer so that the 1% can get richer. And that's exactly what's been going on ever since the Reagan presidency kicked off this process.

So what do you do about it? Well, there's a couple of solutions.

One that has come out of Europe is the Universal Basic Income (UBI): everybody gets a certain amount of money every year, say $10,000, whether they work or not, no matter what they do.

The problem with the UBI is that it is hard to understand and easy to attack. It doesn't make a good bumper sticker.

So what they're recommending is that instead of doing the UBI, we do what Franklin Roosevelt did in the 1930s which worked spectacularly well. It got us out of the Great Depression.

Thursday on The Thom Hartmann Program, 12-3pm ET

I'll be talking with

Evan Greer

of

Fight for the Future

about their 2018 campaign to oust lawmakers who don't vote for a Congressional Review Act resolution of disapproval to overturn the FCC decision on net neutrality.

And, the best of the rest of the news along with your calls right here on...

The Thom Hartmann Program, Occupying The Media 3 hours a day 5 days a week" for "we the people"

And don't forget...Democracy is NOT a spectator sport...it begins with you...

Is Trump's Button Bigger than Kim's Button?





America was Birthed in Opposition to Corporate Monopoly




How the GOP Tax Cut Will Also Shrink Your Paycheck (w/Guest Julio Rivera)




Should Progressives Fight for a Federal Jobs Guarantee or Universal Basic Income




Would Republicans Support Hitler Before The Social Safety Net?
Become a Thom Supporter
Click the Patreon button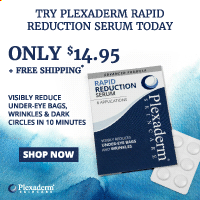 ---

---

Thom Hartmann Radio Program

Live: Mon-Fri
Noon - 3pm Eastern
Live radio | Live TV | Podcast
Syndicated by Pacifica, and simulcast on Free Speech TV Network on Dish Network and DirectTV, and on radio stations, American Forces Radio, and Sirius/XM. Live in the US, Africa, Europe and across North America - more people listen to or watch the TH program than any other progressive talk show in the world.
---

Thom Hartmann Newsletter
Don't miss out again. Receive our daily rundown of news, show highlights and random musings.
© 2020 Mythical Intelligence, inc.
Drupal site designed and developed by
HollyIT