Jan. 23, 2018 3:36 pm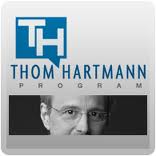 The Southern Poverty Law Center is reminding us - and there was a great thread by SunLei over at Democratic Underground pointing this out, and thanks for the for the tip on that - that we're not paying attention to white right-wing terrorists in the United States. And they actually represent the greatest threat to this country right now. If you measure the number of people who've been killed by terrorists in the last 20 years, the vast the majority have been right-wing terrorists. Included in the list:
"August 12, 2017
James Alex Fields, 20, of Maumee, Ohio is arrested in Charlottesville, Virginia. after driving his car at a high rate of speed into a crowd of counter-protesters"
He, of course, is the one who killed Heather Heyer.
"August 12, 2017
Jerry Drake Varnell, 23, of Sayre, Oklahoma, is arrested after a months-long investigation by federal agents after he attempted to remotely detonate what he thought was a thousand-pound vehicular bomb outside a BancFirst building in downtown Oklahoma City. Varnell had expressed sympathy for so-called "III%" ideology, and wanted to start the next revolution. "I'm out for blood," he allegedly told an FBI informant."
"May 26, 2017
Jeremy Joseph Christian, 35, is arrested after allegedly harassing two young women on a Portland, Oregon train. He told the women to "go back to their country" then allegedly stabbed three bystanders when they intervened. Two, Taliesin Myrddin Namkai-Meche, 23, and Ricky John Best, 53, died of their wounds. A third, Micah Fletcher, 21, survived. Christian served 13 months in prison in 2002 for having an illegal weapon in the Multnomah County Detention Center and was convicted in 2011 on federal charges of being a felon in possession of a firearm. He had also expressed a multitude of political views on his Facebook page, and appears to have adopted far-right extremist positions, including an admiration for Oklahoma City bomber Timothy McVeigh, support for a whites-only area in the Pacific Northwest and also support for the removal of mosques. He also gave Nazi salutes at an April "free speech" rally in Portland."
"May 16, 2017
Broadwater County, Montana, sheriff's deputy Mason Moore, 42, is shot and killed near Three Forks, west of Bozeman, while involved in a pursuit of a vehicle he had attempted to stop for a traffic violation. The occupants of the vehicle engage Highway Patrol officers in gunfire through several counties while under pursuit until finally being stopped by tire deflation devices in Powell County. The vehicle's passenger, Marshall Barrus, 38, continues to fire at law enforcement upon exiting the vehicle and is shot. He dies the next day. The vehicle's driver, Lloyd Barrus, 68, the father of Marshall Barrus, surrenders at the scene. Lloyd Barrus has lived in Bakersfield, California, and posted pro-Trump materials on his Facebook page, as well as links to various antigovernment and conspiracy theory sites."
"March 22, 2017
James Harris Jackson, 28, is arrested after he turns himself in at a Manhattan police precinct where he confesses stabbing Timothy Caughman, 66, to death with a sword on a city street on March 20 after traveling to New York City to allegedly hunt and kill black men. Jackson, who is white, allegedly stabbed Caughman, who was black, as a "practice run" to kill others and deter white women from race-mixing. Jackson, an Army veteran, tells a media source following his arrest that "the white race is being eroded.""
"Feb. 22, 2017
Adam W. Purinton 51, of Olathe, Kan., is arrested in Clinton, Mo., after telling a bartender at an Applebee's that he needed a place to hide after having killed two Middle Eastern men. Purinton allegedly shot two men in an Olathe bar, after telling them to "get out of my country." "
"October 14, 2016
Three members of a southwest Kansas militia dubbed "The Crusaders" are arrested after an eight-month investigation on charges stemming from a plot to attack a housing complex in Garden City, Kansas, that houses a mosque. Curtis Allen, 49, Gavin Wright, 49, both of Liberal, Kansas, and Patrick Stein, 47, of Dodge City allegedly stockpiled firearms and explosives and planned to use four explosive-laden vehicles to attack the complex, which is home to a number of Somali immigrants."
"August 27, 2016
Joseph Garguilo, 40, is arrested in Massachusetts by the FBI for allegedly threatening to kill President Obama, burn down a mosque and kill homeland security officers. In his home, investigators find assault rifle ammunition, parts to assemble AR-15 rifles, chemicals to build incendiary explosive devices and handwritten notes threatening violent attacks against Muslims."
"July 17, 2016
Gavin Eugene Long, 29, of Kansas City, Missouri, kills three Baton Rouge, Louisiana, police officers in a coordinated ambush-style attack then dies in a shootout with law enforcement. Long, a military veteran, went by the name Cosmo Setepenra and had declared himself an antigovernment "sovereign citizen.""
"July 7, 2016
Army reservist and Afghanistan veteran Micah Xavier Johnson, 25, shoots 12 police officers, killing five, in downtown Dallas after a Black Lives Matter protest. Two protesters were also wounded. Johnson barricades himself in a building at El Centro College and tells a hostage negotiator he wanted to "kill white people," especially white officers. Johnson, who had expressed support for several black separatist groups on Facebook, dies when a police robot detonates a bomb near him."
He's sort of the other side of this, a black guy going after white people. But what we're doing is stoking racial divisions constantly. Look at the kind of rhetoric that's been coming out of the Republican Party all these years.
"January 2, 2016
Armed antigovernment militants occupy the Malheur National Wildlife Refuge."
We've seen all this stuff.

Lest we forget, this is happening here.