Feb. 27, 2018 2:37 pm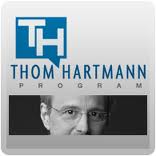 So what's the Trump administration doing in the face of the rise of armed hatred in the United States? Weaponized hatred in the United States, whether it's Russian bots or whether it's Republican bots or whether it's Japanese bots - apparently they've participated in some of these swarms. What is the Trump administration doing?

Laurel Raymond and Alan Pyke wrote a piece February 3rd last year about two weeks after the inauguration of Donald Trump, but it is still entirely appropriate...
"On Thursday, internet racists celebrated another perceived victory: Reports that President Trump will soon remove white nationalist groups from a federal effort to study and neutralize extremist radicalization, and rebrand the program to focus solely on groups associating themselves with Islam.

The Countering Violent Extremism (CVE) program partners government agencies with community organizations in hopes of preventing people from being radicalized into various types of terror and hate groups.

Its primary focus has always been in Muslim communities, but the Obama administration designed it to also encompass the American far-right groups that propagandize to people like Dylann Roof."
He's the fellow who shot the people in the church in Charleston.
"News of Trump's plan to reverse that symbolic recognition of right-wing threats prompted a wave of celebration in white nationalist circles."
This is from the founder and editor of the neo-nazi website Daily Stormer. He said...
"Donald Trump wants to remove us from undue federal scrutiny by removing 'white supremacists' from the definition of 'extremism'. Yes, this is real life. Our memes are all real life. Donald Trump is setting us free.
And then they went on to say...
"It's fair to say that if the Trump team is not listening to us directly (I assume they are), they are thinking along very similar lines. We helped get Trump get [sic] elected, and the fact of the matter is, without Alt-Right meme magick, it simply wouldn't have happened. This is absolutely a signal of favor to us."
Another neo-Nazi site, Infostormer, said...
"We may truly have underestimated President Trump's covert support of our Cause (at least in some form), but after this proposal, I am fully ready to offer myself in service of this glorious regime."
At Stormfront they said...
"Amazing my government no longer targets me as an enemy. It's now officially understood at the the highest levels that we are soooo much better than the kidnapper terrorist pedophile left."
So you've got the hard Nazi right celebrating Donald Trump: celebrating his election, celebrating his inauguration.