Feb. 9, 2018 2:56 pm
Jude Wanniski's 2 Santa Clauses... alive & well in 2018
Garrett Hour, Municipal Broadband PDX: The Battle For Net Neutrality... Municipal Broadband for All
Anything Goes... What's on Your Mind? Thom takes YOUR Calls...
Neoliberalism Is Creating a Mental Health Crisis

Meagan Day writing over at

Jacobin magazine

is quoting from a

new study

that was published in

Psychological Bulletin

written by Thomas Curran and Andrew Hill. And what this absolutely fascinating study found was behavioral and psychological changes in the American population, and these changes are most pronounced among people under 50, down into the end of the Millennials in particular, but it stretches right across the United States.

And what they're finding is that perfectionism is on the rise. Now, what is perfectionism? Perfectionism comes in three forms: there's self-oriented perfectionism - "I want to be perfect", there's other-oriented perfectionism - "I want my wife / my husband / my employee / my employer / my neighbor / my friend to be perfect", and then there's socially prescribed perfectionism which is where the entire culture starts basically harassing us all to be perfect.

They say all three types are on the rise and this is a bad thing. This is causing an increase in suicides, an increase in anxiety, and an increase in all kinds of problems. In fact, they write:

"Unsurprisingly, societies governed by these values make people very judgmental, and very anxious about being judged..."

Meagan Day writes:


"It describes the feeling of paranoia and anxiety engendered by the persistent - and not entirely unfounded - sensation that everyone is waiting for you to make a mistake so they can write you off forever. This hyper-perception of others' impossible expectations causes social alienation, neurotic self-examination, feelings of shame and unworthiness, and 'a sense of self overwhelmed by pathological worry and a fear of negative social evaluation, characterized by a focus on deficiencies, and sensitive to criticism and failure.'"

Do you find yourself criticizing yourself as you go through the day? "Oh, I shouldn't have said that, oh my god, I can't believe I did that." That's what we're talking about here.


"They found that people born in the United States, United Kingdom, and Canada after 1989 scored much higher than previous generations for all three kinds of perfectionism, and that scores increased linearly over time. "

Socially prescribed perfectionism has doubled - a hundred percent increase.


"In other words, young people's feeling of being judged harshly by their peers and the broader culture is intensifying with each passing year."

So why would this be happening? Well, it turns out that this is the result of neoliberalism, which you could also call Reaganism or Thatcherism. Both the United States and the United Kingdom have been badly infected by this.


Monday on The Thom Hartmann Program, 12-3pm ET

And, the best of the rest of the news along with your calls right here on...

The Thom Hartmann Program, Occupying The Media 3 hours a day 5 days a week" for "we the people"

And don't forget...Democracy is NOT a spectator sport...it begins with you...

Trump Won't read His Daily Intelligence Briefings - In Order to Get Him to Read - Should We....





Could Municipal Broadband Lead The Revolution To Resurrect Net Neutrality?




Tom Perez to Democrats! Organize, Organize, Organize, for 2018 and Beyond




Our Privatized Healthcare System Has Taken Someone Else and You Might Be Next




Call Your Senators Now To Demand a Congressional Review Act For Net Neutrality Evan Greer




Republicans are Planning To Blame Democrats For Debt They Created & The Media Is Silent
Become a Thom Supporter
Click the Patreon button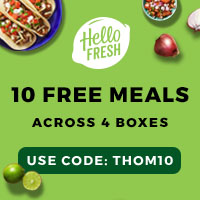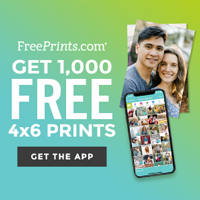 ---

---

Thom Hartmann Radio Program

Live: Mon-Fri
Noon - 3pm Eastern
Live radio | Live TV | Podcast
Syndicated by Pacifica, and simulcast on Free Speech TV Network on Dish Network and DirectTV, and on radio stations, American Forces Radio, and Sirius/XM. Live in the US, Africa, Europe and across North America - more people listen to or watch the TH program than any other progressive talk show in the world.
---

Thom Hartmann Newsletter
Don't miss out again. Receive our daily rundown of news, show highlights and random musings.
© 2021 Mythical Intelligence, inc.
Drupal site designed and developed by
HollyIT