Feb. 20, 2018 3:36 pm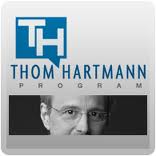 The meme that I was hearing over and over after the Florida shooting, and I was yelling at the TV, the meme that they kept promoting that was making me so crazy was, "oh, if you see something, say something - we should have been able to see this coming." As if to say that only in the United States do we have people who have mental illness problems. This is just total crap.

New York City came up with this "see something, say something" slogan. In fact, they trademarked it. When Washington DC wanted to use that, they had to pay New York City. so they they came up with this thing. John Mueller writes about this for the Cato Institute of all things, back in 2012. But we've known about this for a long time. It began in 2006 in New York City, the "see something, say something" campaign in the New York subways and all over the city - call the police if you see something, particularly if it has to do with terrorism. In 2006 it had generated 9000 calls and by a year later it was 13,000 calls, in 2008 it was up to 27,000 calls. And by the way, every single one of those calls provokes a police investigation, so we're talking probably tens to hundreds of millions of dollars spent.

So a reporter for the New York Times and then later a reporter for Cato asked, out of these thirty thousand calls about suspicious activity, how many produced an actual arrest or conviction for terrorism or any other crime?

Zero.

I remember last year there was a story when I was living in Washington DC about how the DC Metro was averaging something like 18,000 calls a year. How many terrorists had they caught?

Zero.

And so now we're going to take this, which does nothing. The thing from previous years was "it's too soon to talk about this, the emotions are too hot." What crap. And everybody figured out it was crap. And everybody figured out this is just a way of avoiding a serious discussion while you continue to take your blood money from the National Rifle Association, Cory Gardner and Richard Burr. Richard Burr is at the top of the list. The NRA invested 7 million dollars in Richard Burr. You think he's going to talk about gun control? You think he's going to talk about an assault weapon ban, which by the way Ronald Reagan supported? Do you think he's going to talk about bringing back the Brady Bill which Ronald Reagan supported?

These guys are not Republicans. These guys are shills for corporations. They go to whomever pays them the most. It's just that simple. If you're a deadly industry in the United States, if you produce pesticides that cause cancer, if you produce chemicals that kill people, if you work with petroleum products that foul the air and the water and kill our planet, the Republican Party will take your money. They'll even pretend science doesn't exist for you. That's how sold are out they are.

And so the old meme was, "oh, our thoughts and prayers are with you and it's too soon to talk about it." Now after Newtown, we're just not taking that anymore. So now they've come up with a new one and it's all over the media. You see all these shills on TV over and over and over again and you need to be letting your networks know when you see these people how offended you are by this BS.

You see these people going, "oh well, if we had just had somebody report him."

This idiot in Florida who shot these 17 kids, who murdered these 17 kids, he had already been reported to the FBI. There's nothing you can do under the current law. At the very best you could adjudicate them mentally ill, but Donald Trump and the Republicans in Congress passed a law - one of their very first pieces of legislation - that said even if somebody's adjudicated mentally ill, and there are 75,000 people in America who fit that category, so severely mentally ill that they qualify for Social Security disability which is a multi-year process with multiple doctors certifying that you're so badly impaired that you can't work, that those people can now buy guns.

So calling up and saying, "I think this guy is a potential shooter," it does nothing. But this is the new meme - do anything to avoid talking about gun control, anything to avoid talking about why the hell do we have weapons of war on the streets of America.

Congressman Tyler Tannahill from Kansas, this idiot congressman who the day before the shooting announced that he's raffling off an AR-15 - yep if you want to support his campaign make a donation and your entered into the raffle for an AR-15, the weapon that killed those kids. These people are nuts.

No they're not, they're not nuts, they are sociopaths. They don't give a damn about the United States of America. They don't give a damn about our children. All people like Richard Burr and Thom Tillis and Roy Blunt and Marco Rubio and Cory Gardner and Joni Ernst and Rob Portman and Todd Young and Bill Cassidy, all they give a damn about is the millions that the NRA gives them.