Feb. 19, 2018 3:39 pm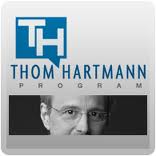 As the school shooting in Parkland, Florida has shown, what was considered insanely corrupt political behavior 40 years ago is now normal. And you can thank right-wingers on the Supreme Court.

Back in 1982, the late novelist Robert B. Parker was hard at work on one of his Spencer novels, titled The Widening Gyre. In the book, a local businessman owns a local politician; the politician then makes tax decisions and real estate zoning decisions that help the businessman. Both the politician and the businessman are working as hard as they can to cover it all up.

In 1982 this sort of thing was a major, career-ending scandal for both the politician and the businessman. A wealthy man owning a politician, who, in turn, changed the tax code and altered regulations to increase the businessman's profits, was considered a symptom of intolerable corruption.

But what Parker and most Americans didn't realize was that, in 1982, the die had already been cast and the oligarchs had already begun seizing the levers of power in America; a seizure that would lead to the deaths of tens of thousands of Americans.

The billionaires doing the seizing of our nation just didn't come out about it until the presidency of Barack Obama, when the Koch Network, Adelson, the Mercers and the Waltons all became openly, and in some cases braggadociosly political in their "giving."

As I noted in my book The Crash of 2016, The American Legislative Exchange Council was founded in 1973, right after Lewis Powell's memo - suggesting a propaganda program to promote the interests of big business and the rich - began circulating through top corporate and high-net-worth circles. That year, too, the Heritage Foundation was created. And in 1977, Charles Koch and friends founded the CATO Institute.

While the efforts of these groups have been multifaceted, their most obvious and deadly impact has been on the ongoing proliferation of weapons of war in America, and the denial of healthcare to millions in so-called red states. With the installation of Reagan, big business and billionaires were finally to get the tax breaks and other goodies that they wanted from Congress and the Executive Branch, while waging war on unions and working people.

Read more here.