Feb. 21, 2018 3:17 pm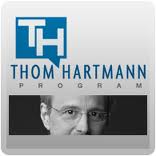 Two simple changes to U.S. law, both things based in other laws that we already know and like, could solve most of America's gun violence problem:

1. Treat all semi-automatic weapons in a similar way under the same laws as fully-automatic weapons.
2. Regulate gun ownership and usage the same way we regulate car ownership and usage.

Here's the backstory and how each would work:

Semi-Automatic Weapons

Back in the prohibition era, before and during the time John Dillinger and friends were shooting up American cities from New York to Chicago to San Francisco, the National Rifle Association approved of two very consequential laws that restricted gun ownership and use.

(The NRA didn't become a lobbying and promotional front group for the weapons industry until the 1970s when the Supreme Court's Buckley v. Valeo decision ruled that the #MorbidlyRich and wealthy gun-manufacturing corporations could legally buy and own their very own politicians. For nearly a century prior to that, the NRA supported rational gun control.)

The Uniform Firearms Act of 1931 in Pennsylvania was the harbinger of the federal 1934 National Firearms Act, which brought an end to the widespread legal availability of fully automatic "tommy guns," along with, later, silencers and sawed-off shotguns. But ownership of such used automatic weapons isn't really "banned" - it's just a somewhat complex process to get permission to own and use them.

First, you must find a local law enforcement officer who will vouch for you and perform a background check on you. His or her signature is the necessary first step to getting an Automatic Weapons Permit, and you must have an absolutely clean record, from a clean criminal record, to not owing any child support, to not having any past firearms violations. If you lie about this, or apply for your permit through a "clean" third party, you and your third-party could both end up in jail.

Then you need to pull together two sets of your fingerprints and two passport-type photos. Plus the $200 "tax stamp" fee for the permit. And get all the information you'll need on the gun you want to buy, including its serial number and details on its last owner.

Finally, you need to fill out...

Read more here.