July 11-13: At Netroots Nation

The Hidden History of Guns and the 2nd Amendment Book Tour Is Coming...
​
​
Saturday, June 22: Los Angeles, CA 3:00pm - KPFK Speaker Series: Thom Hartmann (Stephanie Miller will be joining Thom) on The Hidden History of Guns

. UCLA Dodd Hall 147, 315 Portola Plaza, Los Angeles - Get tkts here

https://www.facebook.com/events/2263735727213646/

Sunday, June 23: SEATTLE, WA

7:30pm


Location: Town Hall, 1119 8th Ave, Seattle (West Entrance) w/Elliott Bay Book Company

Tuesday, June 25: SAN FRANCISCO, CA

7:00pm


Location: First Church, 2345 Channing Way, Berkeley w/The Booksmith
Here's the Facebook event:https://www.facebook.com/events/2418269571727663/And here's the link to purchase tickets: https://hiddenhistoryofguns.bpt.me/

Friday, June 28: CHICAGO, IL

7:00pm


Location: Frugal Muse, 7511 Lemont Rd. #146 (Chestnut Court Shopping Center), Darien

Saturday, June 29: MINNEAPOLIS, MN

7:00pm


Location: Common Good Books, 38 S. Snelling Ave, St. Paul

Friday, July 12: PHILADELPHIA, PA 4:15pm - At Netroots Nation
Location: PA Convention Center, 1101 Arch Street, Philadelphia, PA
Become a Thom Supporter- Click the Patreon button
The Battle to Save Democracy
Mar. 5, 2018 3:27 pm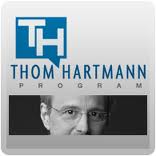 On September 2, 2009, the transnational pharmaceutical giant Pfizer pled guilty to multiple criminal felonies. It had been marketing drugs in a way that may well have led to the deaths of people and that definitely led physicians to prescribe and patients to use pharmaceuticals in ways they were not intended.

Because Pfizer is a corporation - a legal abstraction, really - it couldn't go to jail like fraudster Bernie Madoff or killer John Dillinger; instead it paid a $1.2 billion "criminal" fine to the U.S. government - the biggest in history - as well as an additional $1 billion in civil penalties. The total settlement was more than $2.3 billion - another record. None of its executives, decision-makers, stockholders/owners, or employees saw even five minutes of the inside of a police station or jail cell.

Most Americans don't even know about this huge and massive crime. Nor do they know that the "criminal" never spent a day in jail.

But they do know that in the autumn of 2004, Martha Stewart was convicted of lying to investigators about her sale of stock in another pharmaceutical company. Her crime cost nobody their life, but she famously was escorted off to a women's prison. Had she been a corporation instead of a human being, odds are there never would have even been an investigation.

Yet over the past century - and particularly the past forty years - corporations have repeatedly asserted that they are, in fact, "persons" and therefore eligible for the human rights protections of the Bill of Rights.

Read more here.