Jan. 11, 2019 2:47 pm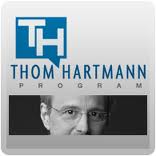 And how we can restore to America a rational media landscape

The media recently was all over Congresswoman Rashida Tlaib for calling Donald Trump a "m@therf*cker" in the context of wanting to impeach him. It got lots and lots of coverage, over a period of several days, while the really big work the Democrats were doing in the House is largely ignored, along with most other consequential issues of the day.

Read more here.