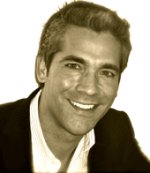 Ryan Streeter is editor of ConservativeHome USA because he believes the GOP and conservatism should be forces for opportunity, progress, and happiness for all Americans of all backgrounds. He oversees all aspects of ConservativeHome and regularly blogs at The Republican.

He has worked in think tanks and other public policy institutions in Washington, London, and his home state of Indiana. He was a special assistant for domestic policy to George W. Bush, has written a lot of articles and policy studies, and has even penned a couple of books (as author or co-author). His work is tied together by its focus on the conditions of growth, enterprise and opportunity in a civil, democratic society.

In his theoretical spare time, he is a Nonresident Transatlantic Fellow at the German Marshall Fund of the United States, Distinguished Visiting Fellow at the Sagamore Institute in Indianapolis, and Nonresident Scholar at the Institute for Studies of Religion at Baylor University. He did his Ph.D. in Scottish enlightenment thought at Emory University.
More on Ryan Streeter







More people