Dammit...Donald Trump is right again!!
Oct. 19, 2015 2:17 pm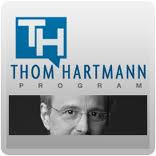 It pains me every time I have to say it, but Donald Trump is right.
When he called for a 35% tariff on imported goods, he was right, when he said that every other Republican candidate was owned by a billionaire or a bank, he was right, and now, dammit, now we're going to have to say that he's right about George W. Bush and 9/11.
During an interview last week on Bloomberg TV night, Trump, who's still the 2016 Republican frontrunner, did something that's pretty much unforgivable in Republican circles.
He blamed former George W. Bush for failing to stop 9/11.
The Republican reaction to these comments has been swift and predictable.
Jeb Bush, who apparently thinks defending his brother will win him the White House, said Trump's comments were "pathetic." Ben Carson called them "ridiculous." Congressman Peter King, meanwhile, said they "sound[ed] like a Michael Moore talking point."
But here's the thing: Donald Trump is right. George W. Bush didn't do enough to stop 9/11.
It's not like this is some "truther" conspiracy theory, either.
It's well-documented fact.
As Peter Beinart points out
over at The Atlantic
, the George W. Bush administration was warned time and time again that Bin Laden was trying to attack American and, inexplicably, did nothing to stop him.
Over the first 9 months of 2001, the CIA sent the Bush administration no fewer than 36 different warnings about a potential Al-Qaeda attack on American soil.
The most explicit of these was a Presidential Daily intelligence Briefing, or PDB, that came on August 6, 2001 - one month before 9/11.
The CIA told Bush
in very plain language that Bin Laden was ready to strike in the US and "follow the example of World Trade Center bomber Ramzi Yousef and 'bring the fighting to America.'"
Former Secretary of State Condoleeza Rice was later asked about this very PDB at a hearing of the 9/11 Commission.
Her answer was as shocking as it was damning
.
So what exactly was the Bush administration doing while the CIA warned it that Osama Bin Laden, the world's number one terrorist, was planning to attack us here in America?
Bush did nothing, nothing at all.
President Bush spent all of August, 2001 pretending to be a cowboy at his ranch in Texas
, and it wasn't until September 4, 2001- one week before 9/11 - that the White House finally approved the CIA's counterterrorism plan.
And even then Defense Secretary
Donald Rumsfeld apparently spent most of the time arguing that Iraq - not Al-Qaeda - was the biggest threat to America
.
But go ahead, Jeb. Keep telling us how your brother "kept us safe."
George W. Bush's total failure to stop 9/11 should be common knowledge, but thanks to the right-wing's capture of our political discourse, it's gone down the memory hole.
And so now people are freaking out about Donald Trump saying something that's so factual it shouldn't be controversial at all: that the towers came down on George W. Bush's watch and that he could have done more to stop the worst terrorist attack in American history.
The irony, of course, is that these Republicans who are furious at Trump for speaking the truth about 9/11 and are the same Republicans who've spent the past three years exploiting another national tragedy - the Benghazi attacks - to sabotage Hillary Clinton's presidential campaign.
If the media had spent even half as much time talking about Bush's failure to stop 9/11 as it has boosting the Republicans' Benghazi smears, then this country would be a very different place.
Who knows, we might never even have invaded Iraq.
But that's all hypothetical - we'll never really know how different things would have been if the media did its job and held Bush accountable for 9/11.
That being said, the American people still deserve an honest conversation about what went wrong that awful day and what the Bush administration could - and should - have done to stop it.
So whatever you think about Donald Trump, I'm thankful that he has the media talking about something it should have been talking about a long, long time ago.