Dec. 6, 2016 2:24 pm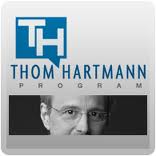 Dear Friend,

Thanks to the incredible generosity of some anonymous donors, YOUR DONATION WILL DOUBLE! This is the new LEAD WITH LOVE MATCH. Now, through the end of our Winter Pledge Drive, your donations to Free Speech TV will be matched, dollar for dollar, literally DOUBLING the amount of your support!

We have just 2 weeks to reach our goal of $300,000 and YOU can help unlock an ADDITIONAL $300,000! Let us Lead with Love together by standing in solidarity around all vulnerable communities and individuals.

When faced with hate, greed and fear, Free Speech TV will Lead with Love. There is incredible power in our movement. We work together. We stand together. We fight together. We help each other. That's the power of leading with love.

Whether you donate $5, $500 or $5000, you are helping Free Speech TV to continue speaking truth to power. These extraordinary times require extraordinary action. Show that you value Free Speech TV's independent news by giving as generously as you can and DOUBLING your impact.

This is an incredible opportunity to pay it forward with our #LeadWithLove Match by helping ensure that Free Speech TV will provide uncompromising news and information, free from corporate, billionaire, or government influence, for all and future generations. In order to release the available $300,000 gift, help us reach that match!

Thank you for your incredible support.

Warmly,

Thom

Thom Hartmann Program Premiums for the December Drive...

$60: Free Speech TV Calendar
$120: Our Revolution: A Future to Believe In (book)
$240: Capitalism: A Six Part Series (3) DVD Set: CAPITALISM is an ambitious and accessible six-part documentary series that looks at both the history of ideas and the social forces that have shaped the capitalist world. Blending interviews with some of the world's great historians, economists, anthropologists, and social critics with on-the-ground footage shot in twenty-two countries, CAPITALISM questions the myth of the unfettered free market, explores the nature of debt and commodities, and retraces some of the great economic debates of the last 200 years.
$360: Free Speech TV Calendar; Our Revolution: A Future to Believe In (book); Tag You're it Mug; Proud Student of Thom Hartmann University Bag
$1000: Pizza Party with Thom Hartmann