Dec. 20, 2017 8:28 am
Train Tracks, Cockpit Doors & 911
How Lobbying Pays Off...
Dr. Michael Mann, Earth System Science Center-Penn State University/The Madhouse Effect: How Climate Change Denial Is Threatening Our Planet, Destroying Our Politics, and Driving Us Crazy: The California Fires & the State of Climate Politics
Scott Carter, The Gospel According to Thomas Jefferson, Charles Dickens & Count Leo Tolstoy: Discord/HBO's Real Time With Bill Maher: Should Al Franken Resign?
The Spending Bill Charade

The tax bill is all about cutting income to the federal government and over a 10-year period the top one percent are going to gain five trillion dollars. The bottom 99 percent are going to lose three and a half trillion dollars. And the remaining one and a half trillion dollars will be added to the national debt.

Also, we can give a five trillion dollar tax cut - they keep characterizing it as a one and a half trillion dollar tax cut: no that's just the amount added to the debt - when you add the amount that they're taking away from people who make less than a million dollars a year and giving to people who make more than a million dollars a year, it's a five trillion dollar tax cut.

Now, that's the tax cut. That doesn't deal with spending.

The Constitution is very clear that only Congress can appropriate, only Congress can lay taxes, only Congress can appropriate funds to be spent. The spending of them is done by the Executive Branch but the appropriation of those funds, the gathering of the money, the authorization of the money, the handing the money over to the Executive Branch so that they can spend it, that all happens within Congress.

And so Congress has to come up with a spending bill and they don't have one. They've been operating under continuing resolutions for years. Basically all a continuing resolution says is, you know whatever we did last year, we're going to do the same thing this year.

And the problem with that is it doesn't adjust things to inflation at all. It's not even as bad as the CPI that the Republicans are going to use to calculate your future taxes, to move working class people, middle class people, into higher tax brackets more rapidly. Keep in mind, the very rich are already at the highest tax bracket, they don't care about bracket creep. They don't care about inflation. All they care about is their taxes going away.

Quote: "[A conservative is someone who] stands athwart history, yelling Stop, at a time when no one is inclined to do so, or to have much patience with those who so urge it." " by William F. Buckley Jr.

---

---

Wednesday on The Thom Hartmann Program, 12-3pm ET

Congressman Mark Pocan

(D-WI, 2nd District) will be calling in to talk about the issues of the day and take your calls.

And, the best of the rest of the news along with your calls right here on...

The Thom Hartmann Program, Occupying The Media 3 hours a day 5 days a week" for "we the people"

And don't forget...Democracy is NOT a spectator sport...it begins with you...

Should Senator Al Franken Have Resigned?





Cutting Regulations Is Already Killing Us, The Tax Scam Will Make Inequality Worse




The Working Class Will See Their Taxes Rise, The Rich Get a Tax Break




The Tax Scam Means Some Won't Be Able To Afford Getting Sick




Do The Koch Bros Hate Everything That's Good For America




Is Slave Labor Putting Out Fires In California?
Become a Thom Supporter
Click the Patreon button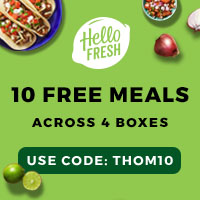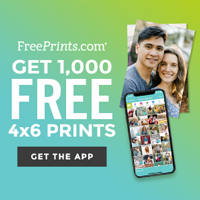 ---

---

Thom Hartmann Radio Program

Live: Mon-Fri
Noon - 3pm Eastern
Live radio | Live TV | Podcast
Syndicated by Pacifica, and simulcast on Free Speech TV Network on Dish Network and DirectTV, and on radio stations, American Forces Radio, and Sirius/XM. Live in the US, Africa, Europe and across North America - more people listen to or watch the TH program than any other progressive talk show in the world.
---

Thom Hartmann Newsletter
Don't miss out again. Receive our daily rundown of news, show highlights and random musings.
© 2021 Mythical Intelligence, inc.
Drupal site designed and developed by
HollyIT