July 11-13: At Netroots Nation

The Hidden History of Guns and the 2nd Amendment Book Tour Is Coming...
​
​
Saturday, June 22: Los Angeles, CA 3:00pm - KPFK Speaker Series: Thom Hartmann (Stephanie Miller will be joining Thom) on The Hidden History of Guns

. UCLA Dodd Hall 147, 315 Portola Plaza, Los Angeles - Get tkts here

https://www.facebook.com/events/2263735727213646/

Sunday, June 23: SEATTLE, WA

7:30pm


Location: Town Hall, 1119 8th Ave, Seattle (West Entrance) w/Elliott Bay Book Company

Tuesday, June 25: SAN FRANCISCO, CA

7:00pm


Location: First Church, 2345 Channing Way, Berkeley w/The Booksmith
Here's the Facebook event:https://www.facebook.com/events/2418269571727663/And here's the link to purchase tickets: https://hiddenhistoryofguns.bpt.me/

Friday, June 28: CHICAGO, IL

7:00pm


Location: Frugal Muse, 7511 Lemont Rd. #146 (Chestnut Court Shopping Center), Darien

Saturday, June 29: MINNEAPOLIS, MN

7:00pm


Location: Common Good Books, 38 S. Snelling Ave, St. Paul

Friday, July 12: PHILADELPHIA, PA 4:15pm - At Netroots Nation
Location: PA Convention Center, 1101 Arch Street, Philadelphia, PA
Become a Thom Supporter- Click the Patreon button
66 Millions Americans At Risk Now Due to Climate Change
Jan. 30, 2019 3:50 pm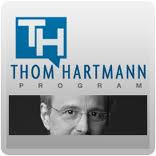 American's are facing a deadly crisis and people will die. Trump's response is to tell a bad joke. If it weren't for fossil fuel money we would be doing something about this crisis and this weather event would be a call to action. The truth is, the weakened arctic jet stream is drooling down into America and bringing chilly -45 degree weather with it, because of climate Change. #CarbonTaxNow.
-Thom