Jan. 30, 2019 3:54 pm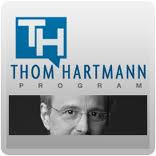 The country is in debt and we need to provide health care and education to all, and fix our addiction to fossil fuel. We need some of that cash the billionaires are hoarding and that they acquired by gaming the system and paying off politicians.
Some Democrats like Sen. Elizabeth Warren have made good suggestions like her wealth tax idea.
Sen Mitch McConnell wants to now repeal the estate tax handing millions more to wealthy billionaires that fund the GOP while millions of Americans are struggling because his first loyalty is to money. Since Reagan, the Republican Party has sworn loyalty to richness and rich people; the Democrats, by-in-large, have sworn loyalty to principles of universal healthcare and universal education, and to saving the world from climate change. As Jesus said, if you love money first and foremost, you can't love humanity or God. As FDR said, if rich people don't like his tax policy and think they'll have to leave the country, "I will miss them."
We already have a wealth tax in America that's mostly paid by the middle class - it's called the property tax. Why shouldn't billionaires also pay a property tax on their non-real estate property? Two percent of all the wealth of people worth over $50 million will produce trillions. Why shouldn't we do like other nations and tax the wealth of our billionaires? It's time for a change. #UltraMillionaireTax
-Thom