July 11-13: At Netroots Nation

The Hidden History of Guns and the 2nd Amendment Book Tour Is Coming...
​
​
Saturday, June 22: Los Angeles, CA 3:00pm - KPFK Speaker Series: Thom Hartmann (Stephanie Miller will be joining Thom) on The Hidden History of Guns

. UCLA Dodd Hall 147, 315 Portola Plaza, Los Angeles - Get tkts here

https://www.facebook.com/events/2263735727213646/

Sunday, June 23: SEATTLE, WA

7:30pm


Location: Town Hall, 1119 8th Ave, Seattle (West Entrance) w/Elliott Bay Book Company

Tuesday, June 25: SAN FRANCISCO, CA

7:00pm


Location: First Church, 2345 Channing Way, Berkeley w/The Booksmith
Here's the Facebook event:https://www.facebook.com/events/2418269571727663/And here's the link to purchase tickets: https://hiddenhistoryofguns.bpt.me/

Friday, June 28: CHICAGO, IL

7:00pm


Location: Frugal Muse, 7511 Lemont Rd. #146 (Chestnut Court Shopping Center), Darien

Saturday, June 29: MINNEAPOLIS, MN

7:00pm


Location: Common Good Books, 38 S. Snelling Ave, St. Paul

Friday, July 12: PHILADELPHIA, PA 4:15pm - At Netroots Nation
Location: PA Convention Center, 1101 Arch Street, Philadelphia, PA
Become a Thom Supporter- Click the Patreon button
It's Time For A New FDR & Americans Are Ready
Jan. 29, 2019 3:24 pm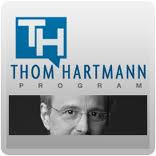 If you look at the history of American democracy, you see that only times of great crisis have produced major progressive political changes. The Tea Act, The Boston Tea Party, The Civil War, The Panic of 1893 & the assassination of McKinley, The Great Depression, WWII and The Vietnam War. Each brought forth great statesmen (Jefferson, Lincoln, TR, FDR). Today we face a new crisis that's arguably as dangerous to the future of the country and the world as any of those: Donald Trump. This crisis is so great and so deep that we will see a progressive statesperson elected President, a progressive Congress elected, and within a decade you'll see single payer healthcare and free college..
-Thom