Jan. 23, 2019 9:48 am
Shutdown Crisis: Is Trump Trying to Break the FBI or All Government?
Why is the GOP Voting to Give Millions to Deripaska But Won't End the Shutdown???
Conversations With Great Minds: Kate Pickett - The Inner Level: How More Equal Societies Reduce Stress, Restore Sanity, and Improve Everyone's Well-Being - Kate Pickett, Professor of Epidemiology, Research Champion for Justice and Equality and Deputy Director of the Centre for Future Health at the University of York / Co-Author (with Richard Wilkinson) of several books including their latest released today, "The Inner Level: How More Equal Societies Reduce Stress, Restore Sanity, and Improve Everyone's Well-Being"
The World Wide Debt Scam Revealed & Who Benefited?
How Libertarian theology and Trump are destroying the Internet - and America

Check out this lede from Buzzflash in 2021:

"Americans woke up this morning to the City of Chicago's entire electrical system having shut down, along with the water systems of Boston and San Francisco, and all air traffic control in the Northeast. Several million homes with smart thermostats and surveillance cameras found themselves hacked, with furnaces running full-tilt to raise indoor temperatures above 100ºF and embarrassing home videos playing randomly on neighborhood TVs. The websites of the top newspapers across the nation are all down, and government agency sites only display the flag of North Korea. Twitter and Facebook only play martial music, and most people can't make cell phone calls; those who can often hear foreign-language discussions in the background. Over 40 million checking, brokerage, and savings accounts were drained overnight, and the markets plunged 85 percent on the open, wiping out much of America's liquid wealth."

WHY I AM ASKING FOR YOUR SUPPORT AT PATREON?

Your support of the program is invaluable. Producing the Thom Hartmann Program is a labor of love for the team, but doesn't come without cost. We supply the program to non-profit, community and volunteer radio and cable stations across the US. However, this isn't cost free and being a supporter through

Patreon

means you can help us to meet some of the bills, to allow us to continue free supply to the non-profit sector.

As a way of saying thank you, we would like to give you something back for your support at various levels.

Every weekday, the live Thom Hartmann Program three hour program is recorded exclusively for

Patreon

supporters. Unedited, the full three hour video will be right here on the

Patreon

page, within a couple of hours of the end of the live program. And we're also providing extra videos not seen anywhere else like our new one.

Should Pharmaceutical Companies who Kill Their Patients Face Death Penalty? The law holds drug dealers responsible if the product they sell results in an overdose and death. Yet multinational corporations who profit in the billions off a product that is killing Americans at higher rates than traffic accidents and gun deaths are free to continue selling their products to vulnerable populations. Why is this?

If you sign up on Patreon you'll get more than the podcast.

Can you take time now to support this show?

Quote: "I don't want to abolish government. I simply want to reduce it to the size where I can drag it into the bathroom and drown it in the bathtub" by Grover Norquist.

---

---

Wednesday on The Thom Hartmann Program, 12-3pm ET

Congressman Mark Pocan

(D-WI, 2nd District) will be calling in to talk about the issues of the day and take your calls.

And, the best of the rest of the news along with your calls right here on...

The Thom Hartmann Program, Occupying The Media 3 hours a day 5 days a week" for "we the people"

And don't forget...Democracy is NOT a spectator sport...it begins with you...




The Secret to Become an Effective Communicator (w/ Roger Wolfson)




How MLK's Assassination was Hidden by William Barr




The End of Ice & the Destruction of our Planet (w/ Dahl Jamail)




Restoring a Democratic Pride through the Legacies of MLK and FDR (2019)




Trump's Policy uses Human Rights Abuses to Deter Refugees (w/ Jeff Merkley)
Become a Thom Supporter
Click the Patreon button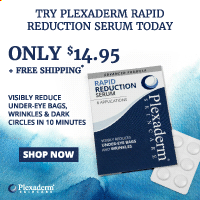 ---

---

Thom Hartmann Radio Program

Live: Mon-Fri
Noon - 3pm Eastern
Live radio | Live TV | Podcast
Syndicated by Pacifica, and simulcast on Free Speech TV Network on Dish Network and DirectTV, and on radio stations, American Forces Radio, and Sirius/XM. Live in the US, Africa, Europe and across North America - more people listen to or watch the TH program than any other progressive talk show in the world.
---

Thom Hartmann Newsletter
Don't miss out again. Receive our daily rundown of news, show highlights and random musings.
© 2020 Mythical Intelligence, inc.
Drupal site designed and developed by
HollyIT