Feb. 7, 2019 8:55 am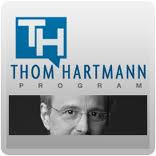 Treasury Secretary Steve Mnuchin says, "We're not going back to socialism... We don't believe in a centralized planned economy where the government puts restraints on" the billionaires' behavior.
But Americans want more socialism. They want Social Security stabilized and expanded. They want a national health care system that heals people instead of just producing billionaires in the insurance industry. They want banks that support local communities rather than ripping off their clients. They want their food and water to be safe for their children. They want schools that are world-class quality and want their kids to get a college education without being crippled for life by debt. They want mass transportation that's fast, efficient, and inexpensive to use. They want an air transportation system that's safe and reasonably priced.
Donald Trump and his rich buddies like Treasury Secretary Steve Mnuchin want none of these things. The major funder of the GOP, both at the federal and the state level, is the Koch network. And when David Koch ran for VP in 1980, he openly proclaimed that he wanted to end Social Security, privatize Medicare, shutter our public schools, sell off our roads and rivers and rails to the highest bidder to turn into toll roads and profit centers, and end regulations that protect us all from pollution coming from Koch Industries smokestacks.
-Thom