July 11-13: At Netroots Nation

The Hidden History of Guns and the 2nd Amendment Book Tour Is Coming...
​
​
Saturday, June 22: Los Angeles, CA 3:00pm - KPFK Speaker Series: Thom Hartmann (Stephanie Miller will be joining Thom) on The Hidden History of Guns

. UCLA Dodd Hall 147, 315 Portola Plaza, Los Angeles - Get tkts here

https://www.facebook.com/events/2263735727213646/

Sunday, June 23: SEATTLE, WA

7:30pm


Location: Town Hall, 1119 8th Ave, Seattle (West Entrance) w/Elliott Bay Book Company

Tuesday, June 25: SAN FRANCISCO, CA

7:00pm


Location: First Church, 2345 Channing Way, Berkeley w/The Booksmith
Here's the Facebook event:https://www.facebook.com/events/2418269571727663/And here's the link to purchase tickets: https://hiddenhistoryofguns.bpt.me/

Friday, June 28: CHICAGO, IL

7:00pm


Location: Frugal Muse, 7511 Lemont Rd. #146 (Chestnut Court Shopping Center), Darien

Saturday, June 29: MINNEAPOLIS, MN

7:00pm


Location: Common Good Books, 38 S. Snelling Ave, St. Paul

Friday, July 12: PHILADELPHIA, PA 4:15pm - At Netroots Nation
Location: PA Convention Center, 1101 Arch Street, Philadelphia, PA
Become a Thom Supporter- Click the Patreon button
The Founders Created the Electoral College to Prevent a Foreign-Influenced Candidate From Winning - It Didn't Stop Trump, so Let's Scrap It
Feb. 11, 2019 3:41 pm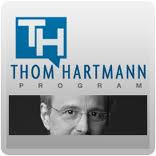 It's time to take another step forward in fine-tuning our republic and abolish the Electoral College.
America's Founders and Framers thought they could use the Electoral College to prevent somebody like Donald Trump from ever becoming president. Unfortunately, they were wrong, and now we're paying the price.
Given how the Electoral College hasn't protected us from getting a president beholden to a (or multiple) foreign power(s) as president, it's time to do away with it.
Most people have a pretty limited understanding of the Electoral College, but they know that it works against the democratic notion of the public electing its chief executive. There are organizations and a smattering of political figures who say as much. A recent poll indicates this, too.
What is not as well understood is the history of why it was chosen as the way to select a president.