July 11-13: At Netroots Nation

The Hidden History of Guns and the 2nd Amendment Book Tour Is Coming...
Thursday, June 6: NEW YORK, NY

7:30pm
Location: The Strand (2nd floor), 828 Broadway, NYC
Monday, June 10: WASHINGTON, DC

6:30pm
Location: Busboys and Poets, 450 K St NW, Washington, DC
Wednesday, June 12: PORTLAND, OR

7:30pm
Location: Powell's, 1005 W Burnside St., Portland
Sunday, June 23: SEATTLE, WA

7:30pm
Location: Town Hall, 1119 8th Ave, Seattle (West Entrance) w/Elliott Bay Book Company
Tuesday, June 25: SAN FRANCISCO, CA

7:00pm
Location: First Church, 2345 Channing Way, Berkeley w/The Booksmith
Friday, June 28: CHICAGO, IL

7:00pm
Location: Frugal Muse, 7511 Lemont Rd. #146 (Chestnut Court Shopping Center), Darien
Saturday, June 29: MINNEAPOLIS, MN

7:00pm
Location: Common Good Books, 38 S. Snelling Ave, St. Paul
Friday, July 12: Philadelphia, PA 4:15pm - At Netroots Nation
Location: PA Convention Center, 1101 Arch Street, Philadelphia, PA
Become a Thom Supporter- Click the Patreon button
A Knife in the Heart of Democracy - Billions$ in Dark Money
Feb. 26, 2019 5:16 pm
A Knife in the Heart of Democracy - Billions$ in Dark Money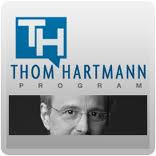 Every time some wimpy politician or self-appointed media pundit says we "can't pay for" Medicare for All or free college or better wages, know that the reason is simple - billions of dollars in dark, untraceable cash being poured from billionaires into the pockets of politicians and media figures. The Supreme Court overturned laws against this legalized corruption back in 1976, leading us straight to the swamp of the Reagan Revolution, taking control of America away from voters and putting it into the hands of lobbyists, big corporations, and multimillionaire politicians like Mitch McConnell.
The Federal Election Commission reports that over a billion dollars moved from secretive billionaire and corporate hands into our political bloodstream just since 2016; expect far more next year. This is why corporations get deregulation so they can increase pollution and rip-off loans, while suicide and drug addiction rates are exploding among working people, particularly in Red States, who're losing access to health care and know their kids' futures are screwed. From crumbling roads and bridges to failing schools to poisoned water supplies to explosions of cancer and chronic disease, it all goes back to the evil of dark money flowing through the veins of our political system.
-Thom