July 11-13: At Netroots Nation

The Hidden History of Guns and the 2nd Amendment Book Tour Is Coming...
​
​
Saturday, June 22: Los Angeles, CA 3:00pm - KPFK Speaker Series: Thom Hartmann (Stephanie Miller will be joining Thom) on The Hidden History of Guns

. UCLA Dodd Hall 147, 315 Portola Plaza, Los Angeles - Get tkts here

https://www.facebook.com/events/2263735727213646/

Sunday, June 23: SEATTLE, WA

7:30pm


Location: Town Hall, 1119 8th Ave, Seattle (West Entrance) w/Elliott Bay Book Company

Tuesday, June 25: SAN FRANCISCO, CA

7:00pm


Location: First Church, 2345 Channing Way, Berkeley w/The Booksmith
Here's the Facebook event:https://www.facebook.com/events/2418269571727663/And here's the link to purchase tickets: https://hiddenhistoryofguns.bpt.me/

Friday, June 28: CHICAGO, IL

7:00pm


Location: Frugal Muse, 7511 Lemont Rd. #146 (Chestnut Court Shopping Center), Darien

Saturday, June 29: MINNEAPOLIS, MN

7:00pm


Location: Common Good Books, 38 S. Snelling Ave, St. Paul

Friday, July 12: PHILADELPHIA, PA 4:15pm - At Netroots Nation
Location: PA Convention Center, 1101 Arch Street, Philadelphia, PA
Become a Thom Supporter- Click the Patreon button
What's the Most Effective Way to Get Americans to Support Clawing Back this Wealth?
Feb. 11, 2019 10:06 am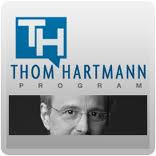 A new study shows that the richest 400 Americans now own more wealth than the bottom 60 percent of us, over 150 million Americans. This is wealth on the order of the European kings of the 18th century, even worse than it was in the 1920s, which led to the Great Crash.
This massive transfer of wealth from working people to the very rich as the result of Reaganism/Neoliberal policies has not only left half of Americans unable to deal with a $400 expense and destroyed upward mobility for our kids, but is producing a whole spectrum of social ills from teen pregnancies to divorce to suicide to drug addiction. We need to undo Reaganism's tax cuts and then impose a wealth tax to claw back some of these ill-gotten gains.
https://wid.world/country/usa/
-Thom