Feb. 18, 2019 5:26 pm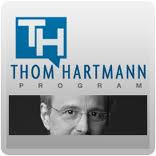 Donald Trump has, according to news reports, cut back on the task force and staff who are protecting our elections, the same way that Brian Kemp blocked attempts to insure that the elections in Georgia - which he "won" - were fair and clean. In this case, it's not about blocking black voters like Kemp did but, instead, letting foreign governments infiltrate our voter rolls and possibly alter our vote totals. Why would Trump do this? That answer, particularly given the result of the 2016 election, seems self-evident (they want him to win, and he welcomes their help).
A bigger question is why the Democratic Party and the news media aren't raising hell. Can you imagine if Cuba was hacking our elections and Democrats started winning outlier elections?
-Thom