Mar. 18, 2019 2:29 pm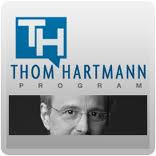 The big debate among democratic circles is about the word socialism. It really needs to be about the word freedom. Billionaires claim that freedom means no taxes for the billionaires. Industrialists claim that freedom means no regulation for their industries. Neo-Nazis claim that freedom means they have the right to terrorize, in big ways and small, minorities.
When Democrats talk about freedom, it's in the context of the American dream. If you are hungry, homeless, unemployed, sick without healthcare, or unable to get an education you are not "free." The Koch brothers have owned the word freedom with things like their group Freedomworks. We need to take that word back and put it at the center of our arguments.
Medicare for all, guaranteed good jobs or a basic income, free college education, and strengthening social security all enhance the freedom of working class Americans. Well billionaires see these as oppression, the rest of us understand they are at the core of the American dream, and that is all about freedom.
-Thom