July 11-13: At Netroots Nation

The Hidden History of Guns and the 2nd Amendment Book Tour Is Coming...
​
​
Saturday, June 22: Los Angeles, CA 3:00pm - KPFK Speaker Series: Thom Hartmann (Stephanie Miller will be joining Thom) on The Hidden History of Guns

. UCLA Dodd Hall 147, 315 Portola Plaza, Los Angeles - Get tkts here

https://www.facebook.com/events/2263735727213646/

Sunday, June 23: SEATTLE, WA

7:30pm


Location: Town Hall, 1119 8th Ave, Seattle (West Entrance) w/Elliott Bay Book Company

Tuesday, June 25: SAN FRANCISCO, CA

7:00pm


Location: First Church, 2345 Channing Way, Berkeley w/The Booksmith
Here's the Facebook event:https://www.facebook.com/events/2418269571727663/And here's the link to purchase tickets: https://hiddenhistoryofguns.bpt.me/

Friday, June 28: CHICAGO, IL

7:00pm


Location: Frugal Muse, 7511 Lemont Rd. #146 (Chestnut Court Shopping Center), Darien

Saturday, June 29: MINNEAPOLIS, MN

7:00pm


Location: Common Good Books, 38 S. Snelling Ave, St. Paul

Friday, July 12: PHILADELPHIA, PA 4:15pm - At Netroots Nation
Location: PA Convention Center, 1101 Arch Street, Philadelphia, PA
Become a Thom Supporter- Click the Patreon button
Here's what Republicans and billionaires really mean when they talk about 'freedom'
Mar. 20, 2019 4:13 pm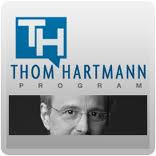 America is having a heated debate about the meaning of the word
socialism
. We'd be better served if, instead, we were debating the meaning of
freedom
.
The Oregonian reported last week that fully 156,000 families are on the edge of homelessness in our small-population state. Every one of those households is now paying more than 50 percent of its monthly income on rent, and none of them has any savings; one medical bill, major car repair or job loss, and they're on the streets.
While socialism may or may not solve their problem, the more pressing issue we have is an entire political party and a huge sector of the billionaire class who see homelessness not as a problem, but as a symptom of a "free" society.
Read more
here
.
-Thom