Trump: His "Very Fine People," & The Killer in New Zealand are Connected
Mar. 15, 2019 8:41 am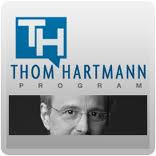 Trump is claiming that renegade cops and skinhead bikers will back him up (as sheriffs are doing now, refusing to enforce new gun background check requirements). The white nationalist terrorist in New Zealand thanks Trump for giving him and his ilk "a symbol of renewed white identity and common purpose."
Michael Cohen, who was a senior executive in the Trump Organization and was Trump's "fixer" for a decade, said that if Trump loses in 2020, there will not be a peaceful transition of power. Meanwhile, the FBI reports that white terrorists in America have killed more Americans than have Muslim terrorists or any other group.
These are all interconnected by the one thing of white supremacist ideology, and our media and politicians need to say it out loud.
-Thom