July 11-13: At Netroots Nation

The Hidden History of Guns and the 2nd Amendment Book Tour Is Coming...
​
​
Saturday, June 22: Los Angeles, CA 3:00pm - KPFK Speaker Series: Thom Hartmann (Stephanie Miller will be joining Thom) on The Hidden History of Guns

. UCLA Dodd Hall 147, 315 Portola Plaza, Los Angeles - Get tkts here

https://www.facebook.com/events/2263735727213646/

Sunday, June 23: SEATTLE, WA

7:30pm


Location: Town Hall, 1119 8th Ave, Seattle (West Entrance) w/Elliott Bay Book Company

Tuesday, June 25: SAN FRANCISCO, CA

7:00pm


Location: First Church, 2345 Channing Way, Berkeley w/The Booksmith
Here's the Facebook event:https://www.facebook.com/events/2418269571727663/And here's the link to purchase tickets: https://hiddenhistoryofguns.bpt.me/

Friday, June 28: CHICAGO, IL

7:00pm


Location: Frugal Muse, 7511 Lemont Rd. #146 (Chestnut Court Shopping Center), Darien

Saturday, June 29: MINNEAPOLIS, MN

7:00pm


Location: Common Good Books, 38 S. Snelling Ave, St. Paul

Friday, July 12: PHILADELPHIA, PA 4:15pm - At Netroots Nation
Location: PA Convention Center, 1101 Arch Street, Philadelphia, PA
Become a Thom Supporter- Click the Patreon button
Trump's AG Bill Barr has a history of cover-ups - and he just struck again
Mar. 25, 2019 4:07 pm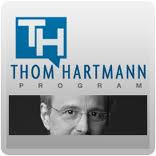 Back in 1992, the last time Bill Barr was U.S. attorney general, iconic New York Times writer William Safire referred to him as "Coverup-General Barr" because of his role in burying evidence of then-President George H.W. Bush's involvement in "Iraqgate" and "Iran-Contra."
General Barr has struck again - this time, in a similar fashion, burying Mueller's report and cherry-picking fragments of sentences from it to justify Trump's behavior. In his letter, he notes that Robert Mueller "leaves it to the attorney general to decide whether the conduct described in the report constitutes a crime."
As attorney general, Barr - without showing us even a single complete sentence from the Mueller report - decided there are no crimes here. Just keep moving along.
Barr's history of doing just this sort of thing to help Republican presidents in legal crises explains why Trump brought him back in to head the Justice Department.
Read more
here
.
-Thom