Did Bernie On Fox Just Show Progressive Politics Are Widely Beloved?
Apr. 16, 2019 3:09 pm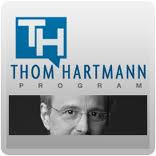 Bernie Sanders went on Fox News and showed us how someone who genuinely believes in his own policies can overcome questions designed specifically to make him look foolish. Every time the fox hosts tried gotcha questions or tried to provoke Bernie to get him upset, he handled it with elegance and with the support of the crowd.
It's amazing, but a Fox News crowd was actively supporting Bernie and his policies - a huge spectrum of progressive policies - right in front of Fox News and the world. It's easy to imagine several of the more genuine Democratic candidates doing well in the same venue.
But most importantly, Bernie's experience doing a Fox town hall tells us all that progressive policies are widely beloved by the American people, regardless of the messenger.
-Thom