The Hidden History of Guns and the 2nd Amendment Book Tour Is Coming...

Thursday, June 6: NEW YORK, NY

7:30pm

Location: The Strand (2nd floor), 828 Broadway, NYC

Monday, June 10: WASHINGTON, DC 6:30pm

Location: Busboys and Poets, 450 K St NW, Washington, DC

Wednesday, June 12: PORTLAND, OR 7:30pm

Location: Powell's, 1005 W Burnside St., Portland

Sunday, June 23: SEATTLE, WA 7:30pm

Location: Town Hall, 1119 8th Ave, Seattle (West Entrance) w/Elliott Bay Book Company

Tuesday, June 25: SAN FRANCISCO, CA 7:00pm

Location: First Church, 2345 Channing Way, Berkeley w/The Booksmith

Friday, June 28: CHICAGO, IL 7:00pm

Location: Frugal Muse, 7511 Lemont Rd. #146 (Chestnut Court Shopping Center), Darien

Saturday, June 29: MINNEAPOLIS, MN 7:00pm

Location: Common Good Books, 38 S. Snelling Ave, St. Paul

Become a Thom Supporter- Click the Patreon button
Is the Move to Authoritarianism the Worst That Trump Has Done?
Apr. 17, 2019 3:49 pm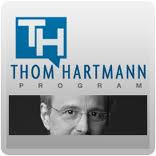 Sexually transmitted diseases, including HIV, are exploding across red state America right now as Republicans continue to refuse to fund programs like Medicaid expansion and sex education in school. It's just one example of the way that hard-core right wing Trump and Koch policies are actually damaging the United States. From promoting authoritarianism to denigrating our courts and other institutions to handing out public lands to his cronies and donors, Trump and the GOP have done immeasurable harm to the United States.
Notre Dame will be rebuilt within five years; repairing the damage from the Trump presidency could take a generation.
-Thom