July 11-13: At Netroots Nation

The Hidden History of Guns and the 2nd Amendment Book Tour Is Coming...
​
​
Saturday, June 22: Los Angeles, CA 3:00pm - KPFK Speaker Series: Thom Hartmann (Stephanie Miller will be joining Thom) on The Hidden History of Guns

. UCLA Dodd Hall 147, 315 Portola Plaza, Los Angeles - Get tkts here

https://www.facebook.com/events/2263735727213646/

Sunday, June 23: SEATTLE, WA

7:30pm


Location: Town Hall, 1119 8th Ave, Seattle (West Entrance) w/Elliott Bay Book Company

Tuesday, June 25: SAN FRANCISCO, CA

7:00pm


Location: First Church, 2345 Channing Way, Berkeley w/The Booksmith
Here's the Facebook event:https://www.facebook.com/events/2418269571727663/And here's the link to purchase tickets: https://hiddenhistoryofguns.bpt.me/

Friday, June 28: CHICAGO, IL

7:00pm


Location: Frugal Muse, 7511 Lemont Rd. #146 (Chestnut Court Shopping Center), Darien

Saturday, June 29: MINNEAPOLIS, MN

7:00pm


Location: Common Good Books, 38 S. Snelling Ave, St. Paul

Friday, July 12: PHILADELPHIA, PA 4:15pm - At Netroots Nation
Location: PA Convention Center, 1101 Arch Street, Philadelphia, PA
Become a Thom Supporter- Click the Patreon button
Republicans have put the US on a path of warp-speed decline — and they want you to think it's worth cheering for
Apr. 5, 2019 2:52 pm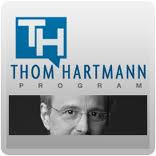 Listening to Republicans, it's apparent they don't have much respect for the intelligence of the American people.
Over 70 percent of Americans want a national health care system like every other developed country in the world has, but the GOP tells us that we just aren't smart enough to make it work. It'll be too confusing and complex for average Americans, they say, and, besides that, if the government "takes over" our health care system, we're on our way to tyranny.
About two-thirds of Americans think that we should have a free college education for anybody intellectually capable of attending, and free trade schools as well - like pretty much every other developed country in the world (and quite a few of the developing countries). Republicans tell us that we can't use government funds to pay off our nation's $1.5 trillion in student debt because we just borrowed that exact amount last year to give tax rebates to billionaires, so there's nothing left. We're just not smart enough to fix the problem.
Read more
here
.
-Thom