Apr. 22, 2019 3:23 pm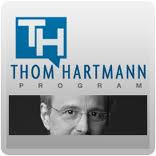 Some Democrats are afraid of impeachment because after he was impeached Bill Clinton was more popular than before. But that's because throughout the impeachment process we learned that Bill Clinton had not committed any of the multiple crimes the Republicans had first talked about; the only thing he was guilty of was having an affair and lying to cover it up. About half of American married people have done the same; that's a tough one to sell to people as a reason to remove a president.
But an impeachment hearing against Trump will reveal the whole spectrum of actual crimes, and when the American people learn the details, they will support an impeachment effort.
Begin the investigation!
-Thom