Apr. 23, 2019 5:04 pm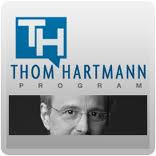 The White House has instructed Carl Kline not to testify before Congress. He's the guy who supervised getting a security clearance, over the objection of the intelligence agencies, for Jared Kushner. Similarly, Steve Mnuchin has ordered the Internal Revenue Service to defy the law and not give Trump's tax returns to the House Ways and Means Committee.
These are all simple and straightforward violations of the law and naked attempts to obstruct justice; this is the behavior of an authoritarian dictator, a person who doesn't believe in our Constitution or even the simple concepts of democracy.
Elected officials should not tolerate this behavior and prosecute Trump and his co-conspirators to the fullest extent of the law, including impeachment where appropriate.
-Thom