July 11-13: At Netroots Nation

The Hidden History of Guns and the 2nd Amendment Book Tour Is Coming...
​
​
Saturday, June 22: Los Angeles, CA 3:00pm - KPFK Speaker Series: Thom Hartmann (Stephanie Miller will be joining Thom) on The Hidden History of Guns

. UCLA Dodd Hall 147, 315 Portola Plaza, Los Angeles - Get tkts here

https://www.facebook.com/events/2263735727213646/

Sunday, June 23: SEATTLE, WA

7:30pm


Location: Town Hall, 1119 8th Ave, Seattle (West Entrance) w/Elliott Bay Book Company

Tuesday, June 25: SAN FRANCISCO, CA

7:00pm


Location: First Church, 2345 Channing Way, Berkeley w/The Booksmith
Here's the Facebook event:https://www.facebook.com/events/2418269571727663/And here's the link to purchase tickets: https://hiddenhistoryofguns.bpt.me/

Friday, June 28: CHICAGO, IL

7:00pm


Location: Frugal Muse, 7511 Lemont Rd. #146 (Chestnut Court Shopping Center), Darien

Saturday, June 29: MINNEAPOLIS, MN

7:00pm


Location: Common Good Books, 38 S. Snelling Ave, St. Paul

Friday, July 12: PHILADELPHIA, PA 4:15pm - At Netroots Nation
Location: PA Convention Center, 1101 Arch Street, Philadelphia, PA
Become a Thom Supporter- Click the Patreon button
Will Trump's Secret Plan for Healthcare Help Him Win in 2020?
Apr. 2, 2019 4:01 pm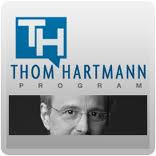 Trump and the Republicans have essentially told us that they have a plan for healthcare that's better than Obamacare and better than anything Bernie or other Democrats could come up with. But, they can't tell us the details until after the election because it is so explosive and so extraordinary.
So we just have to vote for them in 2020 and wait for the wonderful healthcare program to be rolled out. Just like Richard Nixon told us in 1972 that he had a secret planned in the word Vietnam, and we just had to wait until after the election for him to give us the details.
It worked for Nixon and 72; will it work for Trump in 2020?
-Thom