May. 29, 2019 1:19 pm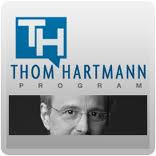 All across Europe, when weather is severe and absolutely record-breaking, typically news reports point out that this is one of the predicted results of the current level of global warming. That kind of reporting is almost entirely absent here in the United States, because of the power and influence of fossil fuel billionaires on the Republican Party.
Americans need to know that the atmosphere has 6% more moisture in it now than it did just 50 years ago because of global warming, and more moisture means bigger tornadoes, more violent thunderstorms, worse flooding, and epidemics of wildfires.
And all the responsibility for it can be laid at the feet of the fossil fuel industry that is, every day, pumping more millions into the coffers of Republican politicians and the media.
-Thom