May. 17, 2019 4:46 pm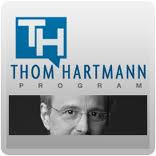 The Republican Party's attack on women's reproductive rights has put the nation on a terrifying path
The GOP's
Commission for the Promotion of Virtue and the Prevention of Vice
is on its way.
During Mike Pence's first year as governor of Indiana, his state put a young woman in prison for having a miscarriage, alleging that she'd taken an abortion-causing drug.
Purvi Patel
didn't have a trace of such a drug in her system, but Pence's state sentenced her to 20 years in prison anyway. Just a few years earlier, Indiana had also held
Bei Bei Shuai
for 435 days in the brutal maximum security Marion County prison, facing 45 years to life for trying to kill herself and, in the process, causing the death of her 33-week fetus.