May. 9, 2019 3:37 pm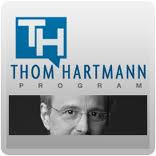 Back 2011, a study from Farley Dickinson University found that people who watch Fox News are actually measurably less likely to know facts about current events and more likely to believe things that are not true. Now a new poll of Fox viewers versus those who watch everything else confirms that it still the case. More than 2/3 of Fox viewers, for example, say they support trump and aren't are not worried about future Russian election interference, whereas only about a third of viewers of all other news sources agree.
Rupert Murdoch has created a massive propaganda vehicle here in the United States that has actually altered the course and fate of our country, much as he did in the UK and Australia. Former Australian Prime Minister Kevin Rudd called him and his media empire "a cancer upon Australian democracy." That cancer has metastasized around the world.
Which raises the question, "How, in an open democracy, can the people protect themselves from a massive, billionaire funded 24/7 propaganda operation?"
-Thom