May. 14, 2019 5:34 pm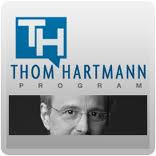 Pundits are saying that Trump is leading us into a constitutional crisis because Barr will slow-walk every effort of Congress to do oversight, and the court proceedings will drag on past the elections. But the Constitution says that if Congress simply and officially declares that they're investigating the possibility of impeachment, then the Courts no longer play a role at all. Congress becomes, essentially, a grand jury that can call its own witnesses and issue its own decisions, including the decision to remove a president from office.
Trump has already been accused by federal courts of violating federal election laws by paying off Stormy and Karen to hide his affairs before the election, and his felonies obstructing justice are laid out in detail in the Mueller report. It's time for Congress to do its job and begin impeachment hearings.
-Thom