May. 31, 2019 1:25 am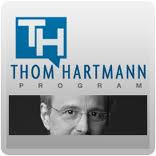 "[Americans'] patriotism would certainly prefer its [tariffs'] continuance and application to the great purposes of the public education, roads, rivers, canals, and such other objects of public improvement as it may be thought proper to add to the constitutional enumeration of federal powers."
- President Thomas Jefferson, 1806 State of the Union message to Congress
How could Democrats guarantee a second Trump term? Come out in favor of so-called "free trade."
When Walter Mondale was nominated by the Democratic Party to take on Ronald Reagan in 1984, he uttered, in his acceptance speech, a single line that did more than anything else that year to lose him the election.
He said, "Mr. Reagan will raise taxes and so will I. He won't tell you. I just did."
Read more
here
.
-Thom