May. 31, 2019 3:27 pm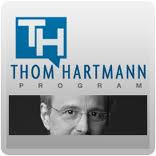 Donald Trump is basing his reelection on two primary issues: trade and immigration. At their core, both are being sold as jobs issues, and, historically, both have been. American workers know that employers have given many of their jobs to non-citizens who are willing to work cheaper. American workers also know that companies move production overseas for the simple reason that labor is cheaper there. Protectionist trade and citizen-based employment laws have long been policies Democrats have supported to keep labor strong. They both enjoy extremely high support among unionized workers.
Now Trump is adopting them, and if the Democrats don't show that they care about American workers as much as Trump claims to, they will lose working people's support. If Democrats advance positions that Trump can characterize as "open borders," and continue to support Ronald Reagan's "free trade" like Bill Clinton did when he signed the NAFTA deal Reagan negotiated, then Trump may win reelection.
-Thom