The Hidden History of Guns and the 2nd Amendment Book Tour Is Coming...

Thursday, June 6: NEW YORK, NY

7:30pm

Location: The Strand (2nd floor), 828 Broadway, NYC

Monday, June 10: WASHINGTON, DC 6:30pm

Location: Busboys and Poets, 450 K St NW, Washington, DC

Wednesday, June 12: PORTLAND, OR 7:30pm

Location: Powell's, 1005 W Burnside St., Portland

Sunday, June 23: SEATTLE, WA 7:30pm

Location: Town Hall, 1119 8th Ave, Seattle (West Entrance) w/Elliott Bay Book Company

Tuesday, June 25: SAN FRANCISCO, CA 7:00pm

Location: First Church, 2345 Channing Way, Berkeley w/The Booksmith

Friday, June 28: CHICAGO, IL 7:00pm

Location: Frugal Muse, 7511 Lemont Rd. #146 (Chestnut Court Shopping Center), Darien

Saturday, June 29: MINNEAPOLIS, MN 7:00pm

Location: Common Good Books, 38 S. Snelling Ave, St. Paul

Become a Thom Supporter- Click the Patreon button
What Does America Do With the Grifter President Who is Actually Broke?
May. 8, 2019 5:45 pm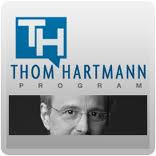 It's looking increasingly like Donald Trump has had zero or negative net worth ever since the 1980s or 90s, according to the tax reports released by the New York Times yesterday. He's been a grifter all along, running a huge con on America. He was broke when he wrote
Art of the Deal
, and he was broke when he was on
The Apprentice
. He's almost certainly broke now.
So, what do Americans do as we realize that the guy in the White House is a world-class grifter and compulsive liar who is so broke that he is willing to sell out his country in exchange for cash flow from his businesses in Turkey, the Philippines, and the $1 billion opportunity in Moscow that he was negotiating and lying about throughout the campaign?
-Thom