How Fears of Abolition Shaped the Second Amendment
Jun. 13, 2019 7:06 am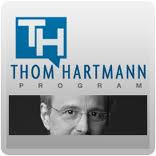 Little did Madison, Jefferson, or Henry realize that one day in the future, weapons-manufacturing corporations, newly defined as "persons" by a dysfunctional Supreme Court, would use his slave-patrol militia amendment to protect their "right" to manufacture and sell guns to individuals who would use them to murder schoolchildren
"
Give me liberty or give me death.
" - Patrick Henry
Article 1, Section 8, of the proposed Constitution had southern slave owners concerned about the future of their economy.
Slavery can exist only in the context of a police state, and the enforcement of that police state was the explicit job of the militias.
If the antislavery folks in the North could figure out a way to disband those southern militias - or even just to move the militias out of the states - the police state of the South would collapse. And, similarly, if the North were to invite into military service the slaves of the South, then they could be emancipated, which would collapse the institution of slavery - and the southern economic and social systems - altogether.
Read more
here
.
-Thom