Jun. 20, 2019 7:52 am
Mid-day with Mark - Congressman Mark Pocan (D-WI, 2nd District)
What Would Prevent You From Going Vegan If It Both Saved the World and Your Body?
How the Economy Could Take Down Trump Or the Democrats...
How Do We Most Effectively Get Rid Of Gerrymandering? - Kathryn "Katie" Fahey, Executive Director - The People. Prior to joining The People, Katie was the Executive Director of Voters Not Politicians in Michigan where she led over 14,000 state-wide volunteers to organize and pass a ballot proposal with 61% of the vote resulting in changing the Michigan constitution to make political gerrymandering illegal.
What Would Prevent You From Going Vegan If It both Saved the World & Your Body?

Want to save the world, save some money, and live a few years longer than you might otherwise? You can do all three at once by simply going vegan. The single most powerful thing that any American can do to fight global climate change is to stop eating meat and dairy products. It's also the single most effective way to prevent a heart attack or a stroke, as we've learned from people like Bill Clinton who have become vegans after having a heart attack.

There are vegan bodybuilders, vegan politicians like Cory Booker, and everyday vegans all across the country who are doing their part to help save this world. Eating meat and dairy not only pollutes the atmosphere and environment, it pollutes your body and your mind. Cardiovascular disease is one of the leading causes of age-related dementia, and meat and dairy products speed up the deterioration of your veins and arteries.

In every regard, one of the best things you can do for yourself and your life is to become vegan.

-Thom

An economic crash is looming, and it could determine the fate of Trump - and the country

If he times it right, Donald Trump might set back the Democratic Party for a generation or more; if he misses, he'll go down in history along with Herbert Hoover as the guy who brought the nation an economic disaster.

Back in 2007 and early 2008, many of us were convinced that an economic crash was coming, and that George W. Bush and his Treasury secretary, Henry Paulson, and Fed chairman, Alan Greenspan, knew it.

And we also thought that they were doing everything they could to hold it off so it would happen after the 2008 election, so if a Democrat was elected they could say the crash was because people were "worried about the incoming Democrats," and if McCain won it would be his problem, not Bush's.

It appears that Trump may be doing the same thing, only, as with so many of his High Crimes (a phrase that includes "serious misuse or abuse of office"), he's being much more public about it. On June 15, he tweeted, "if anyone but me takes over... there will be a Market Crash the likes of which has not been seen before!"

Read more

here

.

-Thom

WHY I AM ASKING FOR YOUR SUPPORT AT PATREON?

Your support of the program is invaluable. Producing the Thom Hartmann Program is a labor of love for the team, but doesn't come without cost. We supply the program to non-profit, community and volunteer radio and cable stations across the US. However, this isn't cost free and being a supporter through

Patreon

means you can help us to meet some of the bills, to allow us to continue free supply to the non-profit sector.

As a way of saying thank you, we would like to give you something back for your support at various levels. Every weekday, the live Thom Hartmann Program three hour program is recorded exclusively for

Patreon

supporters. Unedited, the full three hour video will be right here on the

Patreon

page, within a couple of hours of the end of the live program. And we're also providing extra videos not seen anywhere else like our new one.

Climate Change will Cause the Worst Economic Disaster

If you sign up on Patreon you'll get more than the podcast. Can you take time now to support this show?

Thursday on The Thom Hartmann Program, 12-3pm ET

Professor/Reverend

Cornell William Brooks

, Professor of the Practice of Public Leadership & Social Justice-

Harvard Kennedy School

/ former president & CEO-National Association for the Advancement of Colored People (NAACP) / civil rights attorney, and an ordained minister will discuss Reparations & Mitch McConnell's remarks.

And, the best of the rest of the news along with your calls right here on...

The Thom Hartmann Program, Occupying The Media 3 hours a day 5 days a week" for "we the people"

And don't forget...Democracy is NOT a spectator sport...it begins with you...




Going Vegan Can Save the Planet, What's Stopping You?




Was Alexandria Ocasio-Cortez Right to Call Them Concentration Camps?




Did Trump Manufacture Iran Oil Tanker Attack to Start a War? (w/ Dr. Trita Parsi)




Trump's Trade Policy Will Hurt American Workers & Re-Elect Him? (w/ Lori Wallach).




Could Catering to Swing Voters Cost Democrats 2020 Election?

The Hidden History of Guns and the 2nd Amendment Book Tour Is Coming...

Sat, Jun 22: Los Angeles, CA 3:00pm

- KPFK Speaker Series: Thom Hartmann (Stephanie Miller will be joining Thom) on The Hidden History of Guns. More details

here

.

Tue, Jun 25: SAN FRANCISCO, CA 7:00pm

- First Church, 2345 Channing Way, Berkeley w/

The Booksmith

.

Fri, Jun 28: CHICAGO, IL 7:00pm

-

Frugal Muse

, 7511 Lemont Rd. #146 (Chestnut Court Shopping Center), Darien.

Sat, Jun 29: MINNEAPOLIS, MN 7:00pm

-

Common Good Books

, 38 S. Snelling Ave, St. Paul.

Fri, Jul 12: PHILADELPHIA, PA 4:15pm

-

Netroots Nation

, PA Convention Center, 1101 Arch Street, Philadelphia, PA.
Become a Thom Supporter
Click the Patreon button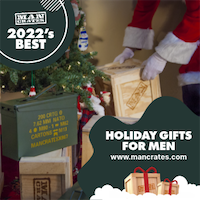 ---

---

Thom Hartmann Radio Program

Live: Mon-Fri
Noon - 3pm Eastern
Live radio | Live TV | Podcast
Syndicated by Pacifica, and simulcast on Free Speech TV Network on Dish Network and DirectTV, and on radio stations, American Forces Radio, and Sirius/XM. Live in the US, Africa, Europe and across North America - more people listen to or watch the TH program than any other progressive talk show in the world.
---

Thom Hartmann Newsletter
Don't miss out again. Receive our daily rundown of news, show highlights and random musings.
© 2022 Mythical Intelligence, inc.
Drupal site designed and developed by
HollyIT